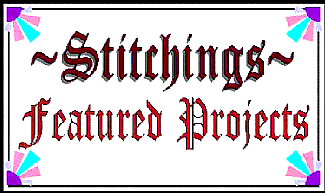 Our first featured project for the New Millennium
(Jan. 2001) are these adorable "Snowmen",
which were stitched as ornaments by Ann Cooper, who says:
"I have a tradition of making a special ornament for loved ones each year."
This third one, with the initial J was stitched a number of years ago for JD, our webmistress' father John Daikow.
Back to our home page.

Use this handy QuickNav to see all the pages in our site!
Or use this handy QuickNav to see more previously featured stitchings.
Please Sign Our Guestbook!
E-mail Ann's Stitching Post!
Page Design © 2000 by Robin Leonard.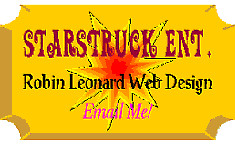 Starstruck Enterprises