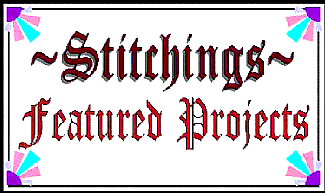 Our featured project for July is this gorgeous "Winter Queen", which was stitched by our friend Dalia Lewis-Kingsley,
who says:
"I enjoyed stitching this one. It turned out lovely, and I can't wait to stitch the "Summer Queen." I finished the "Winter Queen" around January 2000."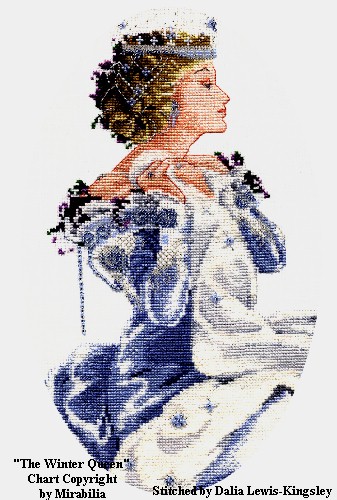 *Webmistress' note: This was a HUGE picture. I could only show the top half of it due to my tiny, little scanner bed. Wonderful job, though, Dalia!
~ Robin
Back to our home page.

Use this handy QuickNav to see all the pages in our site!
Or use this handy QuickNav to see more previously featured stitchings.
Please Sign Our Guestbook!
E-mail Ann's Stitching Post!
Page Design © 2000 by Robin Leonard.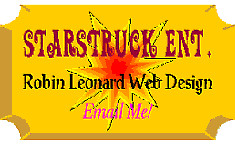 Starstruck Enterprises