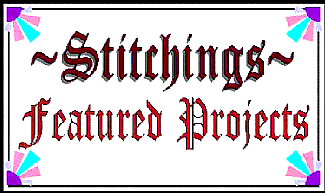 Our featured project for March 2002 is this
Oval Signet Coaster,
which was stitched by Ann, for Robin. ;-)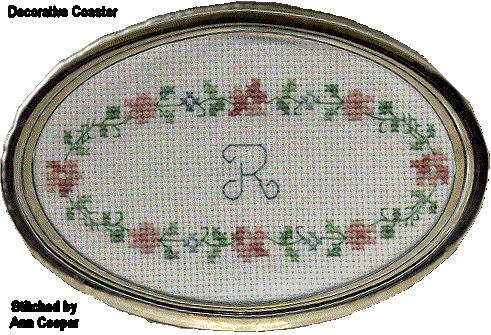 Back to our home page.
Use this handy QuickNav to see more previously featured stitchings.
(Or, use this QuickNav to see ALL the other pages in our site!)
Please Sign Our Guestbook!
E-mail Ann's Stitching Post!
Page Design © 2000 by Robin Leonard